Our Story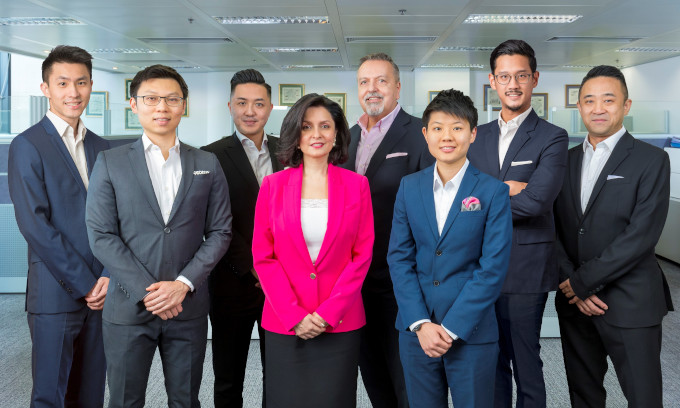 Founded in 2010, under the initial name of London and Capital Asia Limited and since rebranded in 2019 as LCA Solutions Limited ("LCA"), we are an award winning, fully licensed and regulated Multi-Family-Office based out of Hong Kong.
LCA is the brainchild of a group of passionate veterans of the Asset Management, Corporate Advisory and Wealth Management Industry who, after nearly 25 years of Senior Management positions in international banks, felt that teaming up independently as a boutique was the way forward to best fulfil their ambition of providing high quality advice to service the overall needs of their clients.
Since then, they have successfully pioneered the concept of Multi Family Office in Asia with LCA being considered amongst the leaders in this nascent space.
The Primary focus of LCA is to service the families' wealth management needs and provide corporate advisory solutions for their family business. The required advice can range from advisory or discretionary mandates on liquid investments to corporate advisory solutions such as sourcing direct investment opportunities for the growth of the family's business or the interest of the next Gen, as well as going through the process of merging or selling the family business itself, if such is required.
We further provide our clients with a forum to source answers to the numerous non-financial issues they face (generational transfer, legal structuring, family governance etc.) for which we source and coordinate external expertise if such is not held between us.
As a "One Stop Solution Centre" our success is built on a best practice approach of combining the quality of the process driven models of leading international banks with the attention and tailor made approach that only a boutique can afford to provide by servicing a limited client base. Quality and Passion is not easily scalable.
Recognizing that having the time to listen and understand issues while having the knowledge and experience to deal with them is at the centre of any service industry, our operational motto is best described by a "can do attitude" combined with being " a lot of things to a limited number of clients". We aim to find the right solution to answer your needs.
When London and Capital Asia was founded in 2010, it was one of the very few boutiques that offered access to the services of experienced banking veterans without being a bank. Owned and Managed by a professional management team, it was one of the first alternative solutions to setting up your own family office. Nearly Ten years later, although the number of players is growing along with awareness of such alternatives, the concept of independent Wealth Management and Multi-Family Office remains relatively new to Asia but is expected to grow exponentially over the next few years.
Although we believe that this represents an interesting option for a growing number of families looking for service beyond brand, we are also cognizant of the fact that we remain a pioneer in the field and as such, all eyes are on us to continue setting a high benchmark for all those that now want to follow.
The fact that our work in Asia has been consistently recognised for awards numerous times over the last few years makes us happy to see that our efforts and professionalism continue to be appreciated and acknowledged by our clients and peers within the industry.